Things you should know about Clip In Hair and Halo Hair
Things you should know about Clip In Hair and Halo Hair 
Recently, the popularity of Clip In Hair and Halo Hair on INS and Facebook has continued to increase, and many celebrities and bloggers have chosen to wear them for appearances, allowing more women to see different ways to become beautiful. If you don't know them yet, follow in my footsteps to explore.
What is Clip In Hair?
Clip In Hair is a very fast and easy way. They are invisible, solid, and easily invisible. It allows you to easily have full and fluffy hair without causing pain, loss, and damage to your hair. It's by far the easiest and most efficient way to change the look of your hair and add highlights.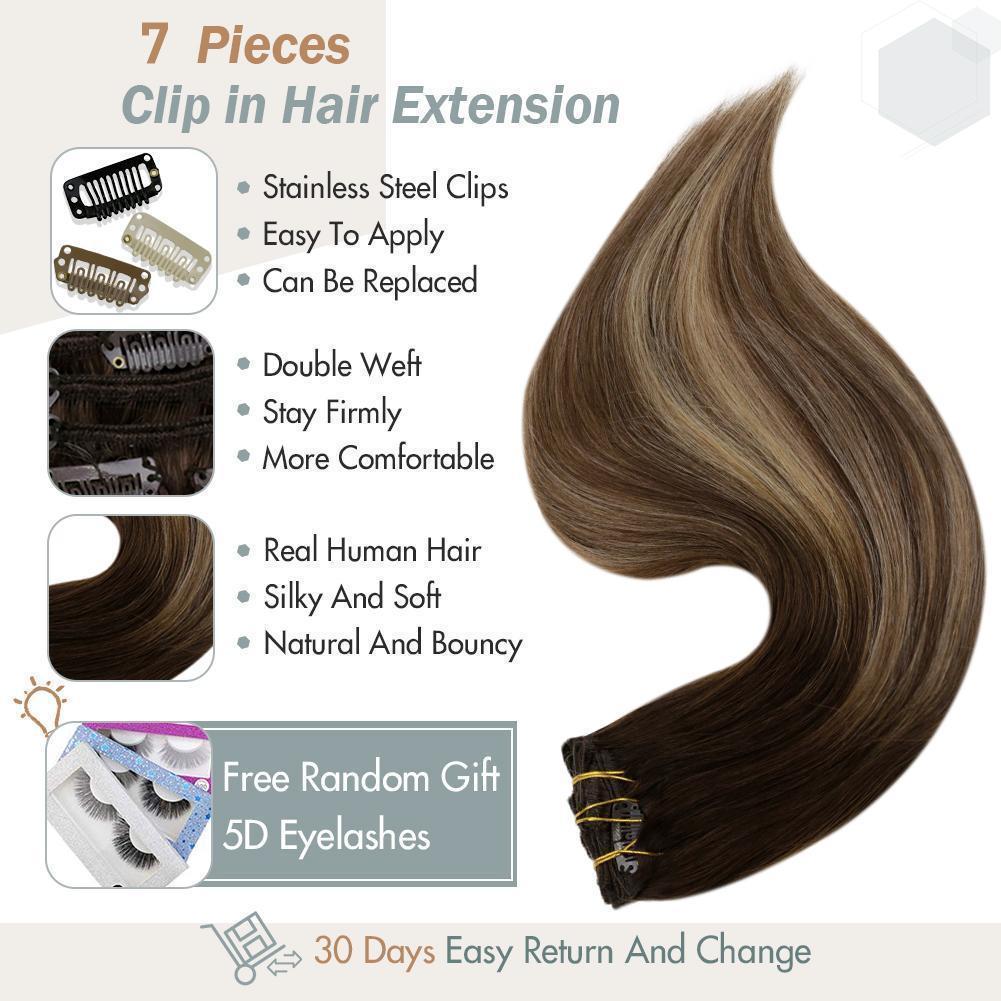 What is Halo Hair?
Halo Hair gives fuller, longer hair in just one step. Fastened with an invisible fishing line, you can get any look you want. Its operation process is very simple and easy to understand, so it is liked by more and more people. Like Clip In Hair, it won't damage your hair.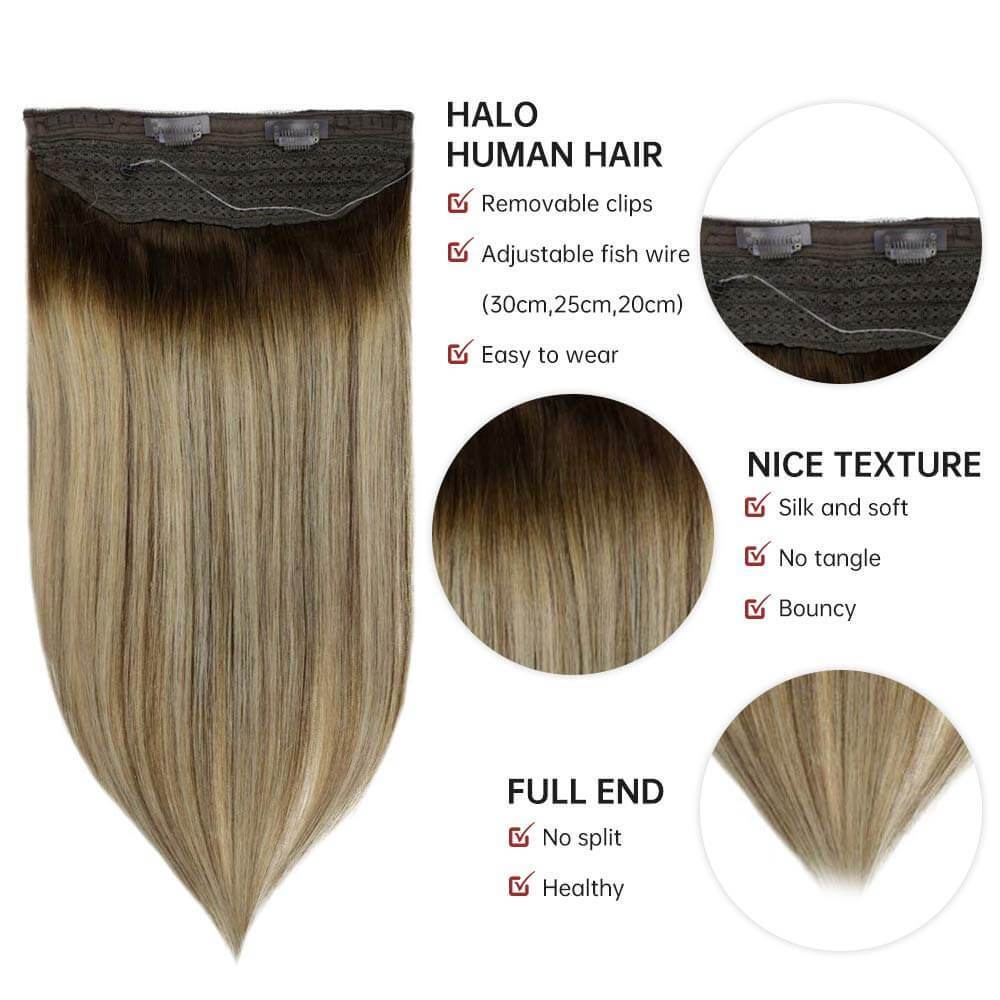 Who is better Clip In Hair or Halo Hair?
Both have common advantages, allowing users to obtain satisfactory results easily and safely. But Clip In Hair can be arbitrarily cut according to the user's hair, so it is more convenient and can better take care of some thin hair corners. And Halo Hair has more overall performance, here to choose according to individual needs.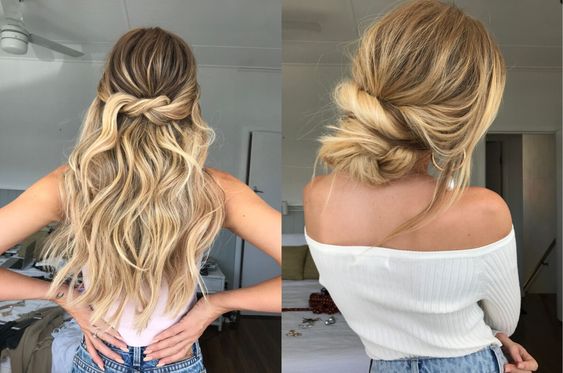 Who are Clip In Hair and Halo Hair suitable for?
Clip In Hair is suitable for all people, but it is more friendly for Hair Extensions for Beginners because it only needs a clip to fix, it is very easy to operate. At the same time, the details of the hair can be better-taken care of. Makes you look perfect from any angle.
Halo Hair is also suitable for all people, but compared to short hair, we recommend that customers with hair on or below the shoulders use it, which can be more firm. Of course, it is also very easy to operate, you only need to adjust the small clip of the hair curtain, you can get the most suitable size for you.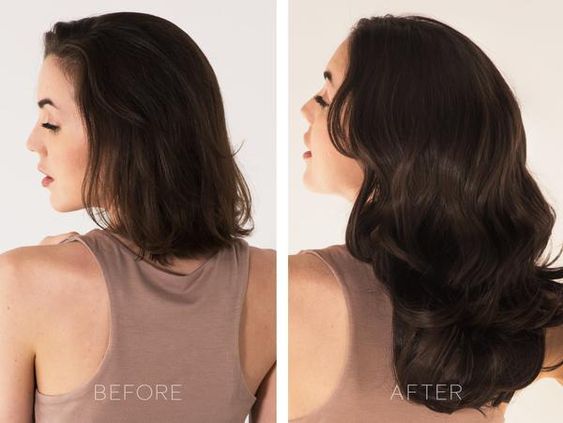 Service@vivien.vip is our mailbox, if you want or recommend a color or size, please contact us at any time, it is my honor, I hope you will have Vivien Hair on your way to beauty!
Related blogs:
How to apply Clip in extensions?
Things you need to know about clip in extensions
---