The Differences Between U tip and I tip
When you are considering picking a pre-bonded hair extension type, only to find that unreadable industry terminology becomes an obstacle in finding the right hair extension.
Here, we will talk in detail about what U-Tip hair extensions and I-Tip hair extensions are to help you visualize and understand in more detail what these are so that the choice becomes easier.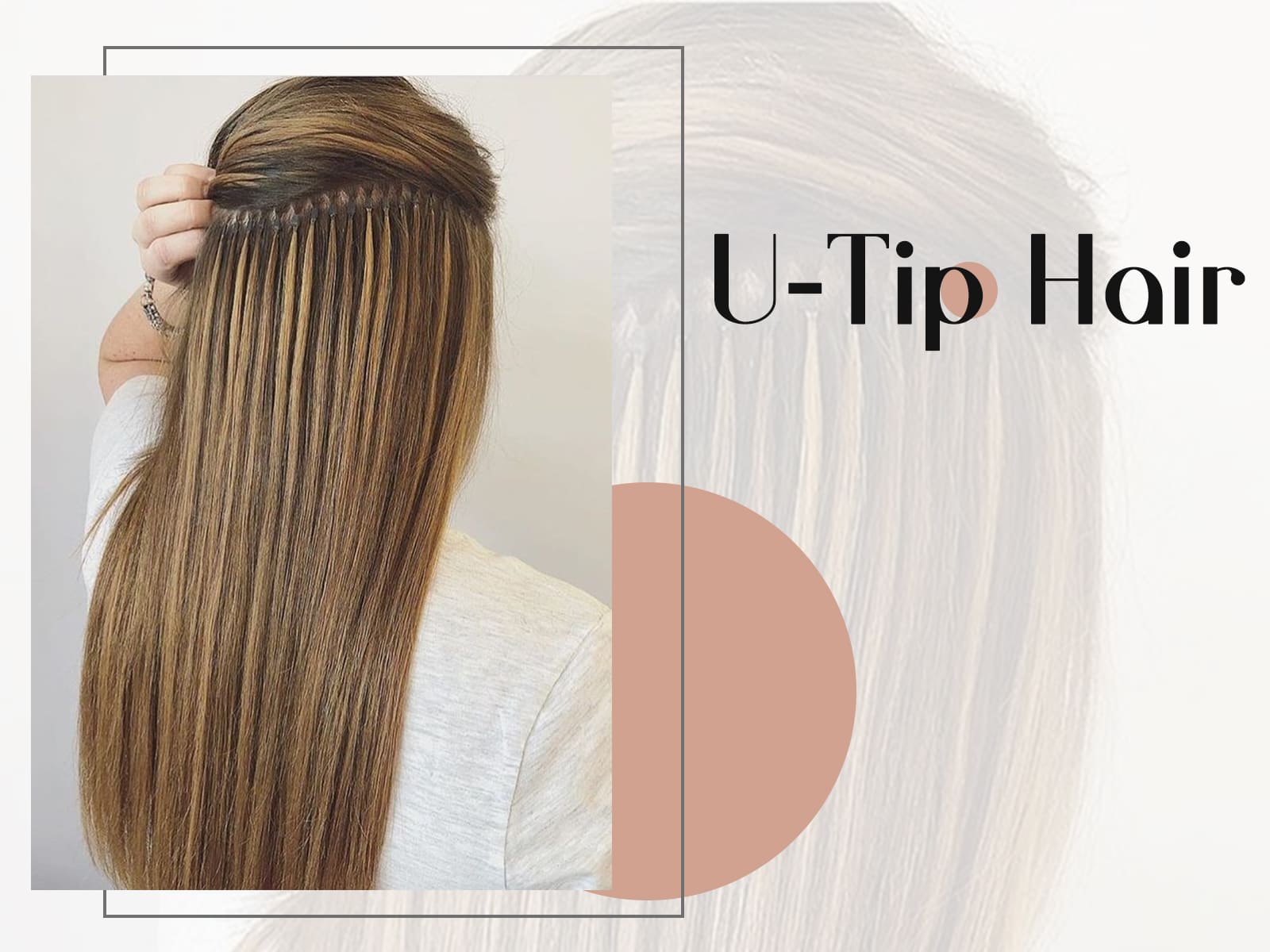 WHAT IS U-TIP HAIR EXTENSIONS?
U-tip hair extensions, also known as nail tip extensions, are made by applying hot extensions to the original hair.
The heat from the iron does not damage the hair, it is hotter than standard curling irons or flat irons and the iron only touches the hair for a few seconds to complete the extension. The U-Tip is made from Super Keratin which is the strongest keratin available today. It is a professional product and should only be handled by professionals due to the hardness of keratin.
To use U-Tip extensions, the hair needs to be washed with a clean shampoo, no conditioner, and of course, your hands need to be clean. The keratin is completely melted with the extensions iron so that the keratin penetrates the client's hair (this is a long-lasting bond) and then the bond is rolled with your fingers to fuse the extensions to the hair, rest assured that it will not stick to your fingers or burn your fingers like other keratin.
U-tip extensions are the most popular extensions for all hair types as the attachment points are very small and can be customized with 2-3 smaller micro-attachments by cutting the extensions off, more for fine hair.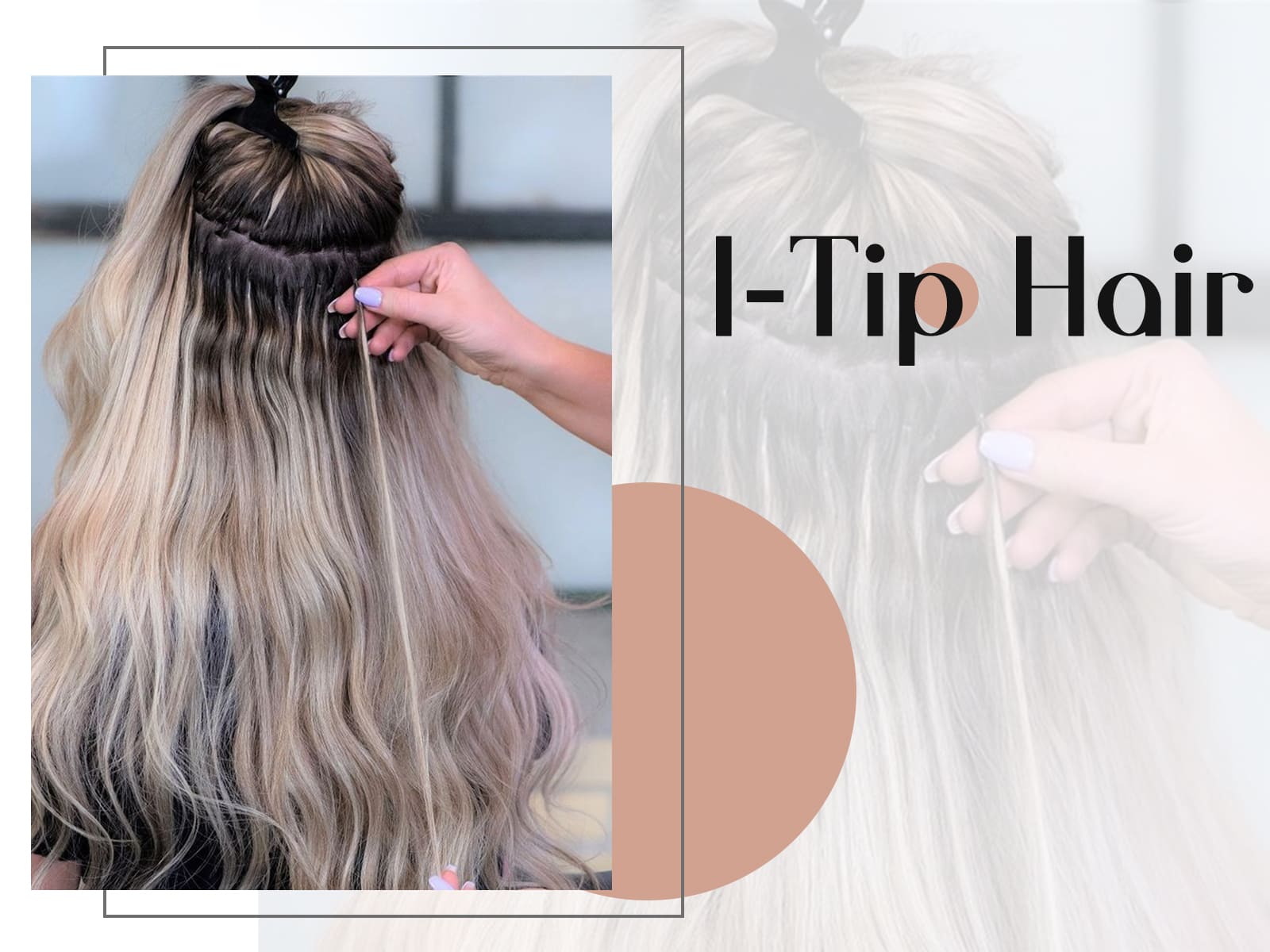 WHAT IS I-TIP HAIR EXTENSIONS? 
I-Tip hair extensions are attached to your hair using a micro-loop process, which involves pulling your hair through a small metal ring at the top of the extension, usually made of copper or aluminum. The metal ring needs to be flattened with a tool so that it is firmly attached to the hair. However, curly or frizzy hair pulled through these rings can cause tangling, curling, and extremely difficult removal, so micro-rings may not be suitable for women with "bouncy" hair types.
HOW TO REMOVE PRE-BONDED HAIR EXTENSIONS AT HOME?
If you're in quarantine or lockdown and can't wait for the salon to open, you can try removing your hair extensions at home.
First, you will need hair extension pliers, a keratin remover, and a fine-tooth comb. Separate the extensions from all surrounding hair and apply the keratin remover to the extensions, leaving it on for a few seconds. Next, take your pliers and gently grip the bond and squeeze it until it breaks. You should then be able to slowly slide the extensions out of your hair. Continue in this manner until you have removed each hair extension. Afterward, run a fine-tooth comb through the hair to make sure no glue remains. However, this will result in the extensions not being able to be used again, so it is best to have a professional hairdresser help remove them.
After reading this blog, you must already know how to choose a pre-bonded hair that suits you. If you still have any questions, please consult your hairdresser, but remember that you have the right to be the master of your hair. Let's start hair journey next!
Related Post:
---