6 ways to repair damaged hair
 6 ways to repair damaged hair
When you notice that your hair has lack of moisture, split ends, breakage, dullness or brittle strands, it means your hair's cuticle is damaged, the scales are no longer lying flat, and the cortex of the hair is exposed. Heat exposure, chemical treatments, bleaching, and chlorine can all damage the cuticle and strip your hair of its natural moisture, so it makes your hair frizzy, dull, and prone to breakage. It might be time to give your hair a break.
Follow our tips and learn how to repair damaged hair.
1.Note the temperature of the heat tool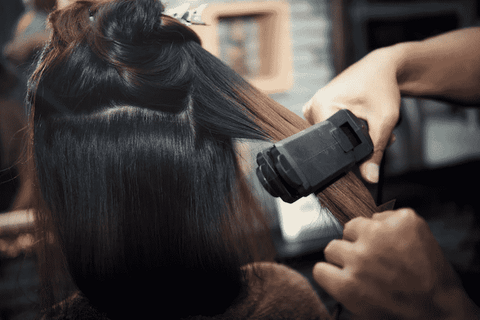 We all love styling our hair with heated tools like straighteners and blow dryers, but one of the most common mistakes people make is setting the temperature too high. If you can't skip heat styling entirely, at least use a heat protectant and turn the heat down, it can help prevent damage while still allowing you to use your favorite hair styling tools. Research has found that placing a blow dryer 15cm away from your hair and moving it constantly can also help reduce damage.
2.Nourish your hair with hair masks and oils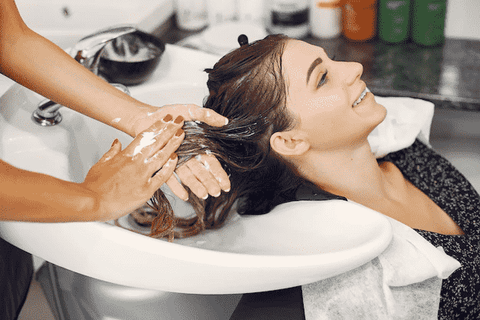 Hair masks and oils are a great way to help repair damaged hair. Hair masks are an upgraded version of conditioners because they contain high concentrations of repairing and moisturizing ingredients. Hair oils are rich in vitamins and minerals that help repair damage, boost moisture and promote shine.
Find a product specifically designed for your hair type and use it twice a week. Make sure to nourish your hair from the inside long enough to maximize absorption and enhance results.
 3.Stop Dying Blonde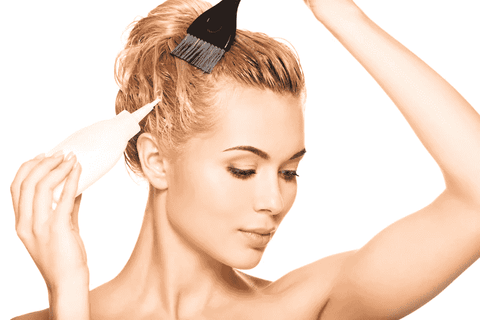 If you're not ready to give up your blonde hair, remember that any chemical treatment will strip your hair of all moisture, causing damage and dryness. It might be time to give your blonde hair a break and rejuvenate your hair for now. Even if you plan to dye other colors to make your hair look healthy, your stylist may want to brighten and dye your hair with bleach before applying other dyes.
4.Find professional treatment

If your hair is severely damaged, I think you need to seek some professional help. Regular beauty salon hair care can restore some severely damaged hair.
Ask your stylist what hair treatments they have, professional in-salon hair treatments can target any type of hair damage, and high concentrations of active ingredients will give immediate improvement to damaged hair.
5.Choose the right product and wash your hair less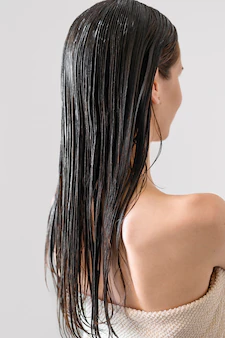 Because sulfates strip the hair of its natural oils, making it prone to brittleness and dryness. Using a sulfate-free shampoo and conditioner is perfect. Shampoo specially formulated for damaged hair contains nourishing ingredients to help hair look healthier.
It is also important to avoid daily shampooing as repeated washing can cause our hair to lose its natural oils. Instead, washing your hair with lukewarm water only twice a week will protect your hair's natural oils. If you can't keep shampooing your hair every three days, you can use a dry shampoo.
6.Trim your hair regularly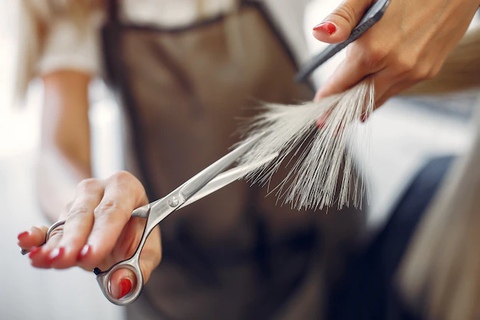 Split ends can be common, but that doesn't mean you should ignore them. To prevent split ends from spreading overhead and getting out of control, visit your barber for a good trim.
That doesn't mean losing the length you've grown -- simply trimming the ends is enough to keep your hair healthy and break-free.
You need a lot of patience and care to treat damaged hair. If you can't stand the way your hair looks by hand, try our virgin hair to help achieve full, healthy looking hair. Of course, don't forget to take good care of your natural hair.
---