3 Easy Hairstyles that You can Wear on Your Appointment
This year's dating may not be the same as before. Your OOTD now includes your facemask, and your cute handbag has to make room for a bottle of sanitizer and disinfectant wipes, but that doesn't take away from the fact that you can still step out looking and feeling absolutely fabulous! 
Whether your Valentine's Day date is made up of a picnic in the park, a socially-distanced hangout in a parking lot, a drive-in movie or even a virtual Zoom date, we've got you covered with three hairstyles that will work for any situation. They're quick, simple, and are a great way to help you elevate your Valentines experience this year. 
Here are three easy hairstyles that you can wear on your appointment:
1. Bouncy Ponytail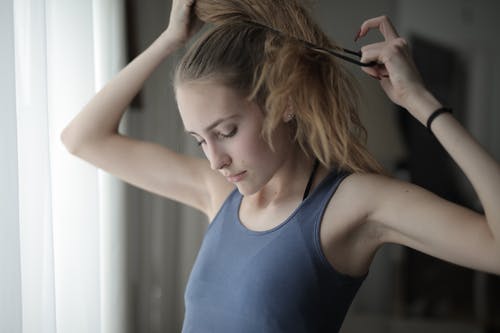 STEP 1:
Grab all your hair together and gather it together at the height you want to wear your ponytail at. 
STEP 2:
Comb out any bumps or flyaways to ensure a sleek look. 
STEP 3:
Secure the ponytail with a thick elastic band, one like the gravity defying hair tie to make sure you get that extra pony pop.
STEP 4:
To catch that extra volume, put on a ponytail extension by setting the claw back in place and wrapping the velcro around the base of the ponytail securely. 
STEP 5:
Once secured, take 2" sections of your hair and loosely curl the ends of each one to create more dimension in your ponytail. You can also pull out a few additional baby hairs and face-framing pieces and curl them if you want a more laid-back look.
2. Voluminous Curls with a Side of Accessories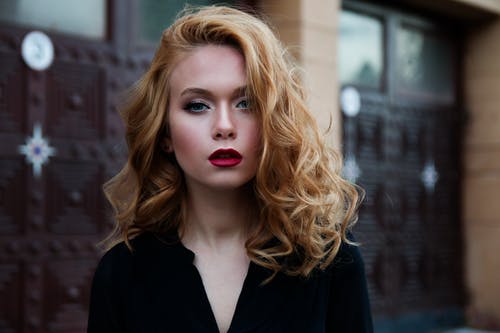 Can we talk about how wearing curls to date night will never and we mean, never go out of style? This romantic date night hairstyle is the perfect accompaniment for a sexy LBD or even a floor-length gown, if you're going all-out this Valentine's Day. All you need to create this look is a good curler, some hairspray to set it in place and a few of our favorite accessories to give this classic hairstyle a trendy appeal. 
STEP 1:
Brush your hair out to ensure there are no knots or tangles and apply your heat protectant.
STEP 2:
Start by creating a part to your liking—Istiana created a center part for a more modern look.
STEP 3:
Starting at the front, take 11/2" to 2" sections of your hair, and begin curling away from your face. 
STEP 4:
Instead of the root, begin curling at the midsection of your hair, wrapping it around the curler all the way to the tip.
STEP 5:
Add your favorite pearl hair clips or gold hair clips, and stack them on one side to create a sleek appearance. 
You can mix and match and pick your favorite accessories for the night—Istiana is wearing a combination of thepretty in pearl hair clip set and tortoise shellhair clips for her final date night look. 
To get curls like Istiana, use signature curler and remember to hold the barrel parallel to the floor.
3. Baby Face Framing Braids
2020 gave us a ton of trendy hairstyles to play around with and baby braids were definitely one of our favorites. This hairstyle works with all hair types and can be accessorized to create more drama in your look.
STEP 1:
Section your hair down the middle to create a center part. 
STEP 2:
Section 1" pieces of hair on both sides at the front of your center part. 
STEP 3:
Begin braiding each side and secure with a thin elastic band.
And voila! You've got yourself a simple, easy to wear Valentine's Day hairstyle that you can pair with a dressy top and well-fitted jeans as well as a simple dress. 
Baby braids are a great way to frame your face without any heat-styling, and makes any outfit you wear look more fresh and preppy. If that is the vibe for you this V-Day, be sure to make baby braids your go-to look!
So there you have it! Remember, with the help of accessories you can elevate the drama or classy factor in each of these looks. Whether you're opting for a warm and cozy, in your pjs date night or if you're dressing it up for your at-home candle-lit dinner date, accessories can help cement your date night hairstyle in seconds.  
---