Advantages of Hair Weft Extensions
Smooth and invisible joints

Increase hair volume quickly and efficiently

True softness for better connection to your hair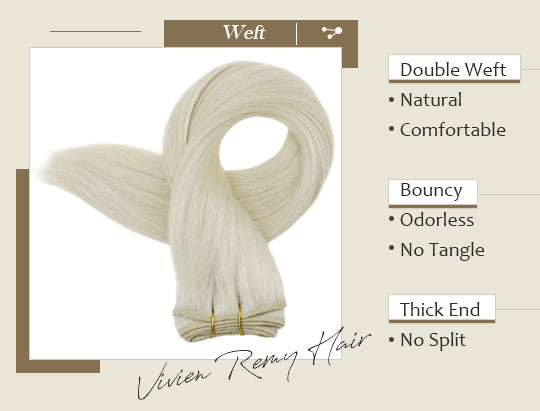 Compared to other types of permanent hair extensions, hair weft is very inexpensive.
Hair weft is one of the best permanent hair extensions, hidden at the root of the hair by way of sewing.
These extensions are actually sewn into your natural hair, so you don't have to worry about the extensions slipping or sliding off.
You can put tapes on the weft or sew on clips or install micro rings, and it can be installed quickly in other ways.
Installed by sewing, no heating, glue, or any chemical treatment.
The width of the weft can be divided into different pieces by cutting them in any way, making it easier to install.