Vivien Hair Piece Virgin Hair Topper 100% Real Human Hair Crown Toppers Mono Base Brown and Blonde #T4/60
Size chart
Length Guide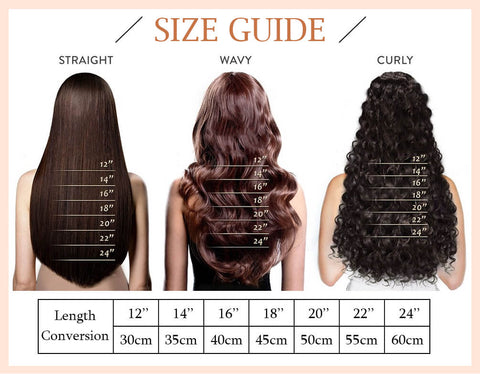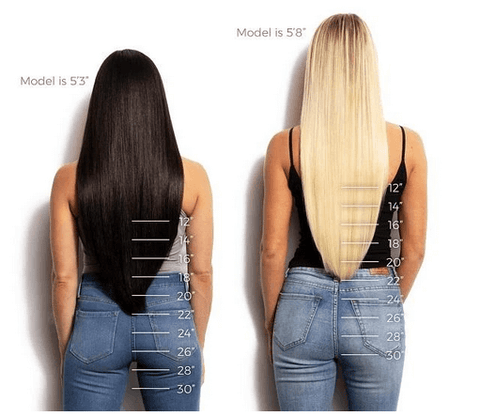 Regular price
$1,041.99
Sale price
$525.99
/

Vivien Virgin Human Hair Toppers
Hair Topper is a smaller alternative to a wig, which is useful when your hair starts to thin significantly. However, the amount of coverage you need may vary depending on the size of the affected area on your scalp. The size of the headpiece may vary. Hair Topper adds volume and fullness to the top of the head, creating a better hairstyle.
Virgin Hair Topper is an upgrade from the regular hair topper, which uses virgin hair for healthier and smoother hair. The base size of Virgin Hair Topper has also been adjusted somewhat, becoming larger to better cover the top of the head and provide more volume.
    Brand: VIVIEN

    Material: Mono Base and 100% Virgin Human Hair Topper

    Base Size: 6*7inch

    Length: 14-18inch

    Bangs or Not : Without Bangs

    Part: Middle Part

    Density: 110 %

    Customizable: base size, color, length. Please contact if you need. service@vivien.vip

    Color Tips: between the real item and the picture, thanks for your understanding. We could recommend you suitable color.
What is Virgin Hair?

Virgin hair is chemically unprocessed human hair, also known as Pure virgin hair, it has to be 100% pure.
It cannot have gone through any kind of chemical processing, so when you purchase this hair, it has not been permed, colored treated, dyed, bleached, blow-dried, gone through any other chemical processing.
It's from one single donor so each bundle you buy should from the same donors(the donor could be Indian, Malaysian, Brazilian, etc). This has not been exposed to any kinds of harsh agents and the cuticles all still have to be intact and running the same direction.
Why Choose Virgin Hair?
The bundle is usually a single donor.

The raw material for virgin hair is scarce and high quality.

The cuticle is completely intact and well aligned (lasts longer).

Never manipulated by chemicals, dyes, harsh treatments.

will match and blend perfectly with most hair types.
Hair Topper needs clips to be fixed, which can help us cover hair loss, gray hair, and damaged hair, allowing you to easily get rid of small embarrassing scenes. Its clip is very small, so it is very secretive and can blend with your hair without being seen by others. Let you regain confidence and beauty.
Why Choose Vivien Hair Topper?
1. realistic appearance
2. Good air permeability
3. Hand-woven and woven combination
4. More hair volume and natural hair seams
5. larger base for better fit to the head
How to Choose the Right Hair Topper Size?

Measure the missing part of the hair correctly, we have two sizes to select from

Determine your hair color (if unsure of hair color, please contact us)

Determine the length of your hair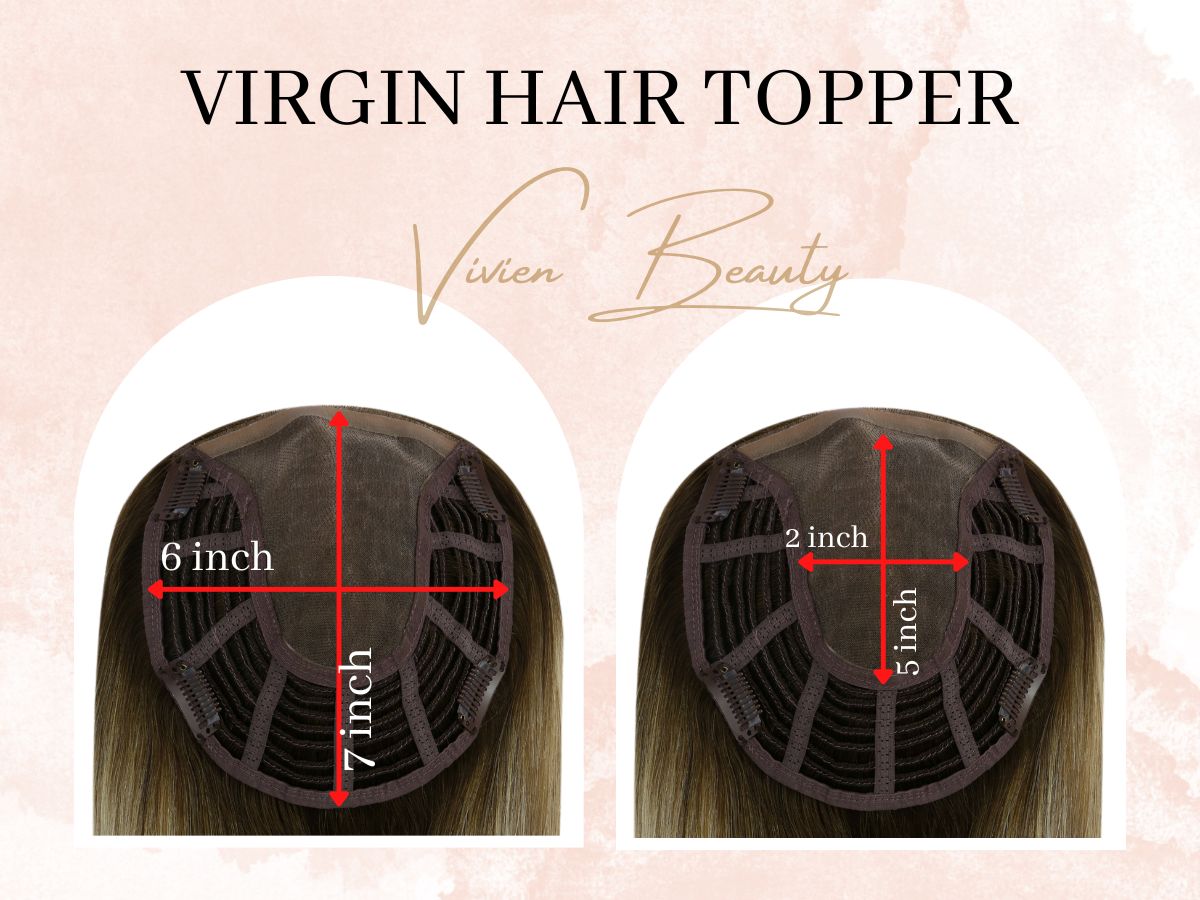 How to Wear Hair Topper?
Use clean and mild water

Air dry is best to the extensions


Gentle massage is best, do not pull


Conditioner is necessary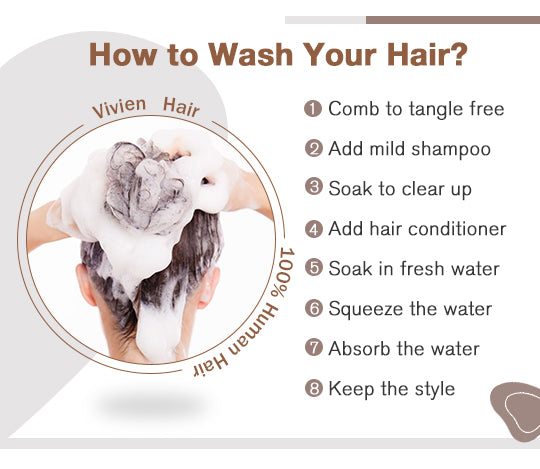 How to brush it?

Can I wear it to sleep?

How to dry hair extensions?

What kind of shampoo should I use?
Orders are usually shipped within 1-2 days after placement.
Expedited shipping usually takes 3-6 business days, and standard shipping takes approximately 7-20 business days.
Delivery time is somewhat related to distance and other factors such as epidemic, weather, etc. There may be a delay of 1-2 days.
For the complete shipping policy, please see the relevant page Shipping-Delivery
Please ensure that the hair has not been used and that you have communicated with us about the return or exchange before returning the product.
For complete return and exchange policy, please see the relevant page Return & Exchange