[Pre-sale]Virgin+ Injection Tape Hair Extensions 100% Human Hair Jet Black #P6/10
Size chart
Length Guide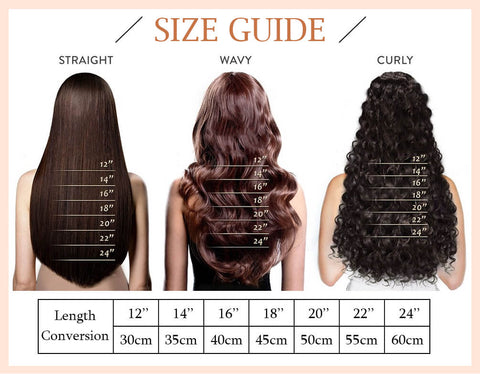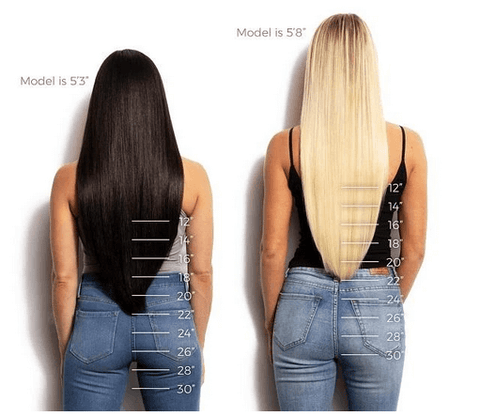 2.5g / Piece | About 150-200g for a full head.
Vivien Highest Quality Virgin+ Injections Tape In Hair
Tape Size: 0.8cm x 4cm

Length/Weight: 14"-24";12.5g/pack

Raw Material: 100% Human Virgin+ Injection Tape in Hair

Texture: Straight, and a natural wave after washing is normal

Hair Color:  #P6/10

About virgin+ Injection Tape Hair Extensions:
Virgin+ Injection Tape Hair Extensions is the hottest product on the market, it is titled "King of Hair Extensions" because they are all sourced from 100% Human Real Hair in Brazil, and we only choose hair that has not been permed. At the same time, compared with Virgin Hair Extensions, Virgin+ has added more testing procedures, and in every link, the best quality hair will be screened and put into the market.
Note: If you want a fluffy effect, 150g-200g is best. To ensure the use time of the product, please pay attention to the frequency of replacement (determined according to your hair growth condition)
Why Choose Virgin+ Hair?
Enjoy the epitome of luxury with Virgin+ Hair - the best of all hair extensions. You deserve only the finest quality, and Virgin+ Hair delivers just that. Crafted with the highest grade of human hair, this premium product boasts unmatched durability, ensuring it lasts for an impressive 12 months or even longer. Though it may come with a slightly heftier price tag, the superior quality and longevity of Virgin+ Hair make it a wise investment for anyone seeking the ultimate hair transformation.
Learn why you should choose Virgin+ Hair with the following comparison.
Virgin+ hair extensions are made from the healthiest hair from one single donor, selected from all donor hair. All the hair strands are facing in one direction from the roots to the ends.
From the same undyed hair donor
No chemical processing to avoid damage
The hair is naturally detected and the best is selected
Why Choose Virgin Injection Tape in Hair?
Injection Tape is thinner, invisible, and fits your scalp perfectly.

1. Injection Tape in Hair simulates hair growth at the root and is the best invisible hair extension.
2. Each piece of Injection tape in hair is thinner than regular tape in hair, which is more friendly to the scalp and more suitable for people with thinning hair.
3. The same method as the ordinary tape in hair extensions, easy to install.
4. New hair extension making process, new sales opportunity for salons and professional barbers.


How To Wear And Remove Tape In Hair?
Do not use tape near the hairline

Do the "SANDWICH" method for fluffier

Leave some space between tape and scalp
Before wear: Wash your own hair and blow dry.
Don't use conditioner.
During Wear: Sandwich is the best way.
After wear: Don't wash your hair in 48 hours.
Suggest to replace tape once a month.
Use clean and mild water

Air dry is best to the extensions


Gentle massage is best, do not pull


Conditioner is necessary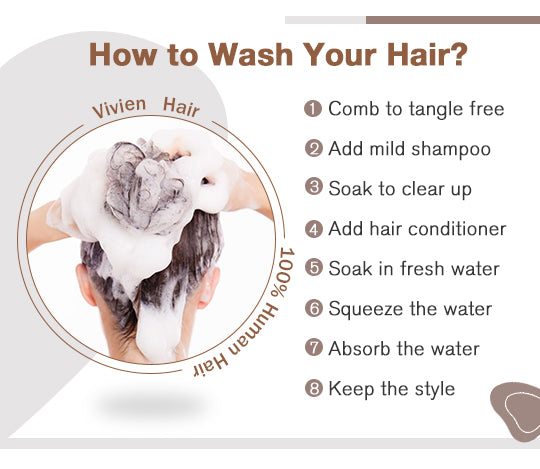 How to brush it?

Can I wear it to sleep?

How to dry hair extensions?

What kind of shampoo should I use?
Orders are usually shipped within 1-2 days after placement.
Expedited shipping usually takes 3-6 business days, and standard shipping takes approximately 7-20 business days.
Delivery time is somewhat related to distance and other factors such as epidemic, weather, etc. There may be a delay of 1-2 days.
For the complete shipping policy, please see the relevant page Shipping-Delivery
Please ensure that the hair has not been used and that you have communicated with us about the return or exchange before returning the product.
For complete return and exchange policy, please see the relevant page Return & Exchange